Environmental and Social Socialization (2020)
In early 2020, PT Bhimasena Power Indonesia (BPI) continuing various socialization in stakeholder engagement programs. Since COVID-19 pandemic, the socialization activity in form of direct meeting is greatly decrease and only several meetings/socializations that conducted limited by implementing tight health protocol. Providing information to community related to program aimed to improve community awareness on health, worker recruitment, and construction progress are conducted through various information media such as brochure, announcement and poster that installed in information board that already prepared as well as installing some banners.
Several programs aimed to improve community awareness on health and improving community health are intensively conducted in this year such as:
Socialization regarding Acute Respiratory Infection for elderly and children, sexually transmitted disease (HIV/AIDS), hand washing appropriately, reproduction health, children nutrition, stunting prevention, and COVID-19 prevention;
Screening Hepatitis B;
Mass cleaning;
Disinfectant spraying;
Distributing mask and hand washing facility;
Making hand sanitizer and others.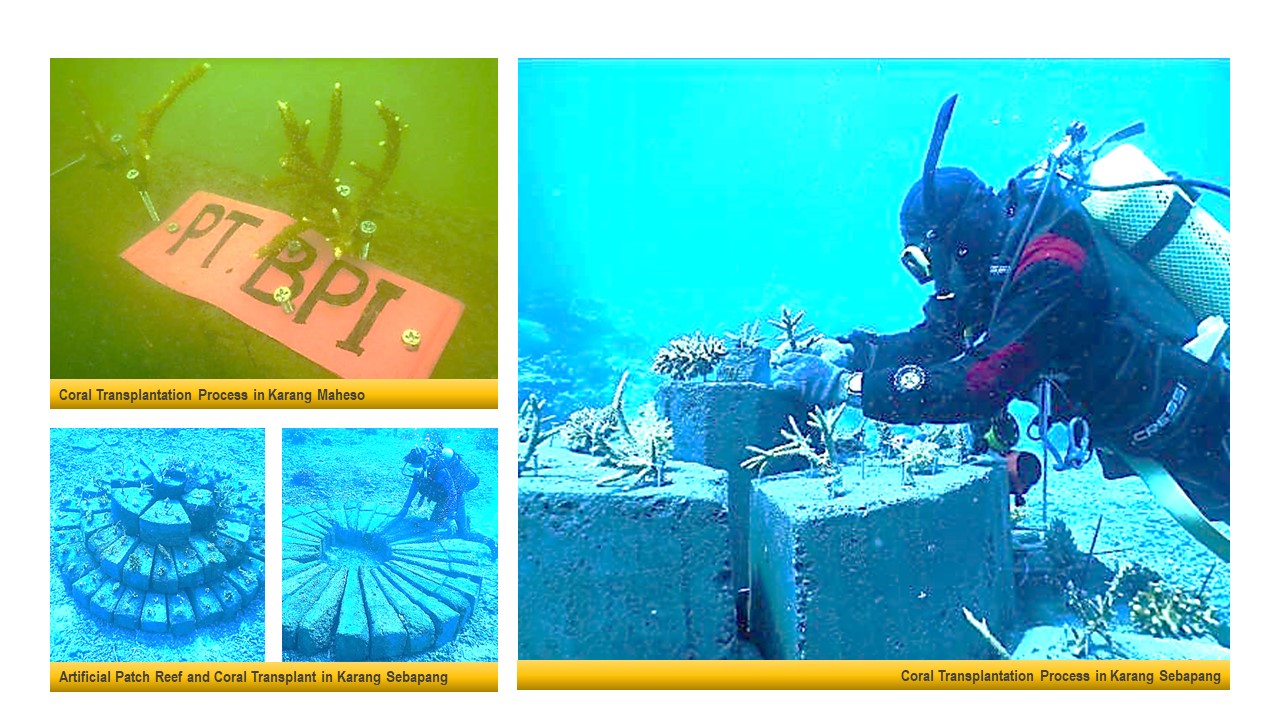 Regarding with Project activities, BPI has socialized the construction activities progress such as:
Socialization of Jetty Operation and Shipping-route to Special Terminal;
Socialization of Commissioning Activity – Steam Blowing Out and Commissioning of CW Pipe
Socialization of Fish Apartment Program and Coral Rehabilitation through the installation of Artificial Patch Reef; and
Various announcement of worker recruitment that required for construction and operation