BPI Distributes Sacrificial Animal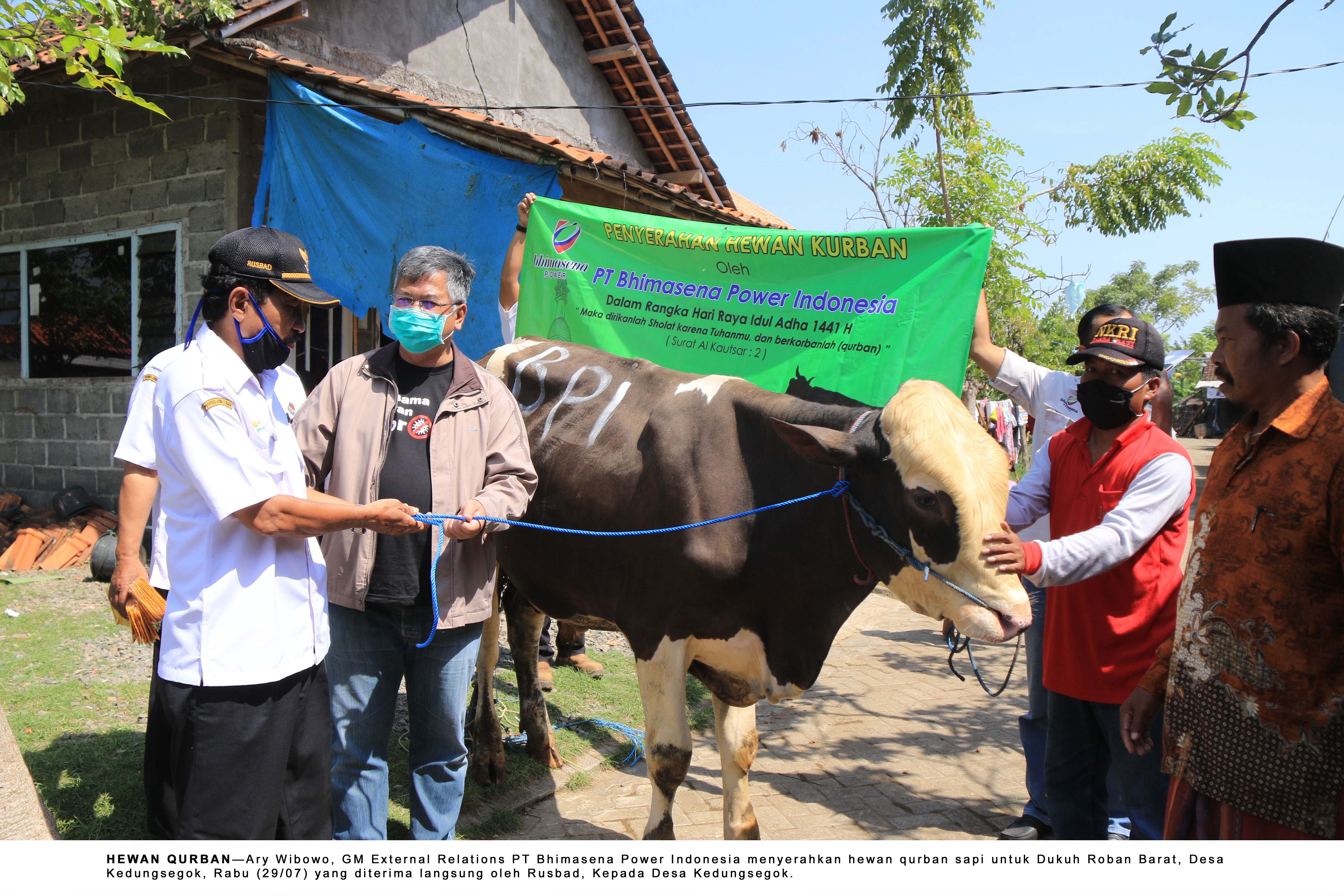 BATANG — Amid the Covid-19 pandemic, PT Bhimasena Power Indonesia (PT BPI) continues to distribute sacrificial animals in the affected village where the construction of the Batang CFPP 2 x 1,000 MW plant is located. Even health protocols are still in place for the Eid committees in the villages that receive sacrificial animals.
PT BPI distributed as many as 17 sacrificial animals in the form of 14 cows and 3 goats in order to celebrate the Eid al-Adha 1441 Hijriyah. This annual routine activity is a manifestation of the company's concern for residents around the construction of the Batang CFPP 2 x 1,000 MW project.
"During the COVID-19 Pandemic, PT BPI continued to prioritize public health safety, including the sacrificial animal worship system. We have made preparations and coordination with the village government, so that the distribution of sacrificial animal can meet the health protocol. " Said Ary Wibowo, GM External Relations of PT Bhimasena Power Indonesia.
Ary Wibowo added that 14 villages such as Ujungnegoro, Karanggeneng, Ponowareng, Bakalan, Juragan, Wonokerso, Beji, Tulis, Kenconorejo, Simbangjati, Kedungsegog (Roban Barat), Depok, Sembojo, Sengon (East Roban). The sacrificial animals was received directly by each village head.
"BPI hopes that this activity can strengthen the relationship between BPI and the surrounding community. BPI expects prayers and support from the surrounding community so that the construction of the Batang CFPP project continues to run smoothly and can play a greater role in caring for the environment community, "said Ary Wibowo.
Meanwhile Rusbad, Head of Kedungsegok Village was happy because there was concern from the Batang CFPP 2 x 1,000 MW in welcoming the Eid Adha 1441 Hijriyah. Because, not only this year, but it has been done in the previous years.
"We will continue to implement health protocols in the implementation of sacrificial animal. Because, Eid al-Adha this year, the implementation is different from the previous years. Because currently it is still in the COVID-19 pandemic. " Rusbad said, after receiving the sacrificial animals in East Roban, Kedungsegok Village, Wednesday (29/07).